Flight instructor with a passion
(AOPA online article – 2/18/2009) Visit AOPA site
By Kathryn Opalewski
Within the last five years, the Liberty University School of Aeronautics in Lynchburg, Va., has grown from four students to more than 250 in its accredited, FAA-certificated aviation program—with around 125 students actively participating in flying instruction—to become one of the two largest Christian university aviation programs in the United States.
One of the secrets to th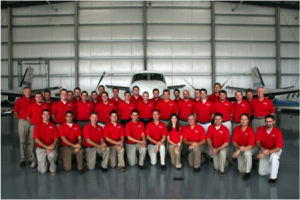 e school's success is a passionate senior staff who have more than 180 years of flight experience in all areas of the industry dedicated to training new prospective pilots.
Take Kurt Reesman, assistant professor of aviation, for example.
Reesman's aviation journey began when he enlisted in the United States Air Force in 1976. By 1982, he had earned a Bachelor of Arts degree in both psychology and religious studies from Western Kentucky University in Bowling Green, Ky. Reesman went on to obtain a Master of Aeronautical Science from Embry-Riddle Aeronautical University in Daytona Beach, Fla., in 1994.
Throughout his military career, Reesman has been an F-15E, F-15S, and T-37B instructor and evaluator pilot at several air force bases.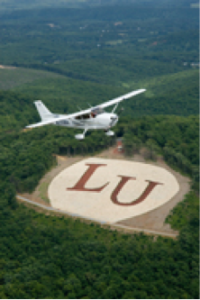 Reesman recently signed on teach AOPA Air Safety Foundation Safety Seminars and received notable reviews after conducting his first two seminars in Colorado this month.
"What impressed me the most about Kurt and why I hired him is his devotion to the advancement of today's youth. A lot of folks with his background are content to rest on their accomplishments and not pass the torch. Kurt, on the other hand, devotes his life to bring college-age youth up to his own professional level, a rare trait, and we'd be remiss here at ASF to not utilize his fervor and pro-GA attitude," said JJ Greenway, the foundation's chief flight instructor.
"This is all I know. My gift is teaching," said Reesman, who was near retirement when he became the first full-time professor to be hired into the LUSOA program. He is responsible for teaching aviation courses leading to a Bachelor of Science in Aeronautics at the university. He is also responsible for constructing and teaching courses in private pilot ground school and is the assistant CFI at both Falwell and Lynchburg Regional airports.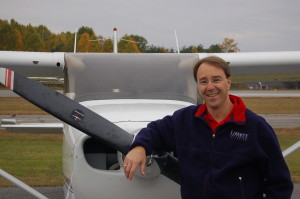 Together, with Aviation Department Chairman Ernie Rogers and Dean David L. Young, Reesman helped change the aviation program, which began in 1973 as just a minor. Now, students can pursue an aeronautics major with specializations in commercial or corporate, military, and missions aviation.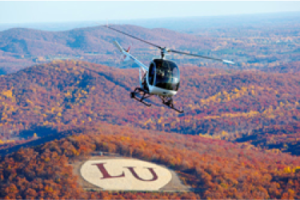 As one of only a few universities in the nation to offer helicopter training, in addition to fixed-wing training, LUSOA continues to expand its offerings with a unique program that allows a person to earn an associates degree in aviation with a flight attendant concentration. Recently added is an online bachelor's degree completion program for professional pilots employed in the aviation industry. In 2010, the school will launch an Aircraft Maintenance Training School. In the accelerated FAA Part 147 program, within one year students can earn their maintenance license with both airframe and powerplant ratings.
[retweet]